The high quality of our meat and poultry range is due to our high standard regarding how our produce is raised on the farm. Our growers must offer their animals natural diets and humane rearing methods. This means we are able to offer you the highest quality meat that is pasture fed and pasture finished, free range, bred free range and/or organic. We use produce from these purebred sources as the basis of our entire range. This consists of premium cuts, smoked products and pre-prepared gourmet meals.
Our search for purity of product leads to our range's high nutritional value and superior flavour. We cater for your special health and dietary requirements including those of you who eat organic, free range, gluten-free, preservative-free and Paleo. Our range consists of beef, lamb, pork, poultry, sausages and smallgoods, game, condiments, gourmet and our personalised organic service.
Visit our gourmet butcher shop today. For friendly and professional service call (02) 4267 2372.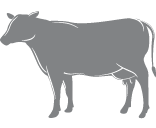 Beef
Our beef is primarily the celebrated Angus breed, known for its natural marbling, fine taste and tenderness. Our prime quality beef is both free range, as well as pasture fed and finished, meaning our farmers allow their animals to forage freely in a pasture and feed on a natural grass diet their complete lives. Our beef is aged in our cool room for ten to 12 days for the best result. We also take your orders to meet your specific certified organic beef requirements through our cow pool delivery service.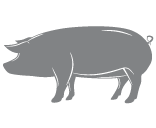 Pork
We specialise in pork that's bred free range, a style of rearing that combines outdoor with indoor living for the animals including eco-igloos. Our high standards in sourcing produce means our pork cuts, smallgoods and gourmet pork products are high quality resulting in lean, tender and tasty meat. Smoked goods are hand-made in our shop's smoke oven. We create a range of alternative items to meet your specific dietary requirements and eating preferences, including nitrite-free ham and nitrite-free bacon. Nitrite is a common additive used for colouration purposes.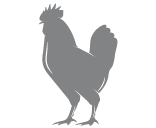 Poultry
We offer free range chicken, duck, turkey and spatchcock in the form of the whole bird, cut pieces or as a key ingredient in our gourmet product range. Chicken feet, necks and carcasses are readily available for making stock and more. We also offer popular items like chicken and duck livers. We regularly offer specials in poultry, with cuts in price but not in quality. Whole organic chickens can be purchased and we'll cut them to your requirements.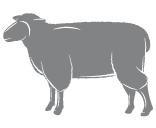 Lamb
Our prime quality lamb is both free range, as well as pasture fed and finished, after careful selection from farmers who let their sheep graze freely in a paddock and feed on a natural diet for their complete lives. With its muscular build and pure breeding, our lamb is particularly popular for its great texture and flavour. We also assist you to help you meet your certified organic lamb needs through our organic .
Condiments and more
Our condiments, oils and bread range caters for everyone including products for gluten-free diets. Sourced from leading home-grown and world-wide brands, we bring you natural chutneys, jams, mustards, dessert sauces, marinades, pates, oils and gourmet salts. We stock products from Italy, the US, France and here in Australia, but we are extending all the time. Our own Purebred range is a highlight of this selection offering an array of beautiful sauces, chutneys and mustards. Please note our products regularly change.
Game meat
Renowned for its low fat and high protein content our game range is a 100% natural. Our selection offers a range of traditional game choices like rabbit and venison, as well as some less common Australian delicacies such as crocodile and ostrich. Each item differs in its flavour and texture, with some offering more by way of 'gaminess' in flavor than others.
.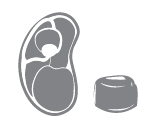 Sausages and smallgoods
We make our own gluten-free and preservative-free sausages. In 2014 two of our recipes won first and second place in the prestigious National Sausage King competition held by the Australian Meat Industry Council (AMIC).
Our gourmet and traditional sausages are hand-made on the premises by our in-house expert. We offer up to 20 varieties on any given day, with recipes altering throughout the year. All our sausages are made using natural casings.
Our smoked products selection is also created on the premises in our smoke oven and includes variations of naturally produced ham and bacon. This includes ham and bacon cuts, hocks and bones. We specialise in ham and bacon that's low in nitrite or nitrate-free, a common food colour enhancer.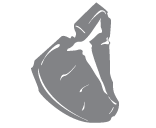 Gourmet meat products
Our range of gourmet products are made fresh on the premises and created with a Chef's touch and ready for you to cook. All the meat in our gourmet range is sourced from farmers dedicated to natural farming. We offer gourmet pre-prepared dishes that are made from fresh ingredients. We have a large selection of pastry items, some of which are made in-store. Among our most sought after gourmet specialties are our gourmet sausages.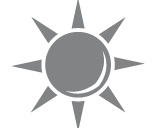 Organic products
Our organic meat service offers you the chance to take part in our customised order and delivery scheme. By working towards meeting your individual, family or party needs for organic produce we will be ensure you obtain a regular organic meat and/or poultry supply to match your pure food eating desires.
Call us today to discuss your organic meat, pork, poultry and/or game eating needs on (02) 4267 2372 to talk about booking in a meeting with Peter, our head butcher, and joining our popular Purebred organic service.