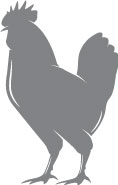 Poultry
We offer superior quality free range chicken, duck and spatchcock whole or in pieces all year round. Our chicken range is cut into breasts, wings, drumsticks, thigh cutlets, thigh fillets and Maryland. We also supply necks, feet and carcasses for making stock including chicken and duck liver. We offer a comparable range in duck pieces. If Christmas is on your mind, we can provide you with quality whole turkey in time to suit (even throughout the year for Christmas in July or other occasions).
Our free range poultry is often a core ingredient in our gourmet product range of ready to eat meals.
Storage
When storing poultry take the following steps:
Store raw and cooked foods separately
Raw foods should be placed on a lower shelf in the fridge
As well as being wrapped in plastic, raw meats should be placed on a tray or plate, or placed in a sealed container, to avoid meat juices dripping onto other food
Uncooked chicken or other poultry meat should be stored in a refrigerator at a maximum temperature of 4°C
Do not freeze raw meat which is not completely fresh.
Freezer temperature should be below -20°C.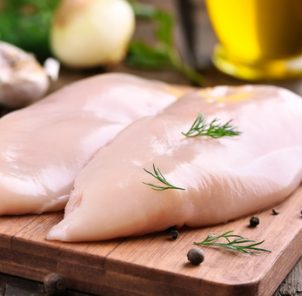 Chicken breast
Pan-fry or chargrill.
Chicken thigh fillet
All cooking methods.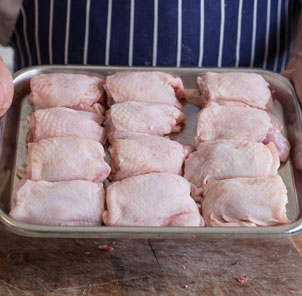 Chicken cutlet
Casseroles, stews, chargrill or roast.
Drumstick
Casseroles, stews or roast.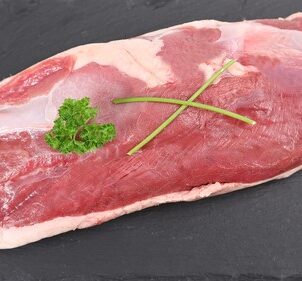 Duck breast
Pan seared or roast.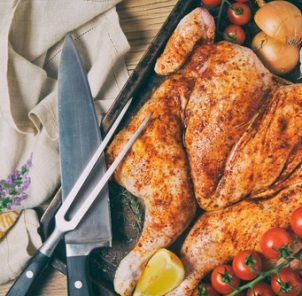 Spatchcock
Sear in a pan, BBQ or roast.